Crack windows 10 password without software. Top Way to Reset/Remove Windows 10 Password without Reset Disk or Third 2019-03-19
Crack windows 10 password without software
Rating: 9,9/10

1798

reviews
Windows 10 Crack & Activator 32/64 Bit Free Download
This is an innovative and clever way of cracking a locked Windows 10 account but resetting the Microsoft account password will also reset the password for all the services that are dependent on that Microsoft account, like Skype, Hotmail etc. You have successfully regained access to your computer. Just need to boot your computer from the Windows 10 installation disk again. Then, you can enter anything or leave the password blank while logging in. Different versions of Renee Passnow will be tested on different system for thousand times to get the best user Although Windows 10 provides the password reset disk creation function which can help users regain access to system when forgetting the password, users need to create the password reset disk before you lost the login password and only works for local account. You might have a lot of passwords that you have been using, or one of your family member might change the password without informing you and you will not be able to access your Windows.
Next
How to Crack Windows 10 administrator password without using any third party software
All working features, tips, tricks and how to use instruction will be included in download file. Fortunately, password recovery software has been around for several years. Begin by inserting a password reset disk to your computer. It indicates messages about applications and software which happen to be managing into the background and are also unsafe the functionality from the battery. Then you are required to enter the password. You may get crazy here. Snufykat wrote: Neally wrote: Very easy, works like on all the others.
Next
How to Crack Windows 10 Administrator or User Password
It is a pretty simple method to change the password online. It is very simply and elegantly designed specially to help those who are not computer person. You sit down at your desktop, boot it up, and then at the login screen you suddenly realise that you have no clue what the password is. Here, Windows 10 account can be converted to a local account from boot media, so you don't have to lose files to log into Windows 10. It is straightforward to use for activating windows. Break Windows 10 Password with WinGeeker Ultiamte You can still bypasses the log-in screen without actually re-installing the operating system, just by using. The software is self-sufficient, it can be used by computer novices and it doesn't require any technical skills to.
Next
How to crack Windows 10 password without any software
According to our test, Method 2 is the fastest solution less than 5 minutes to successfully reset Windows 10 password for local account. These attack methods are allowed users to crack passwords in less than a minute. There are many types of windows activator and reloader all over the world for activating Windows. Aircrack-ng WiFi Password Cracker Aircrack-ng is a wifi password cracker software available for Linux and Windows operating system. Now type the new password for administrator and hit enter. However, you need to be very careful when choosing a piece of third-party software online. Here are the detailed steps: Step 1: Access a different computer and visit.
Next
How to Crack Windows 10 administrator password without using any third party software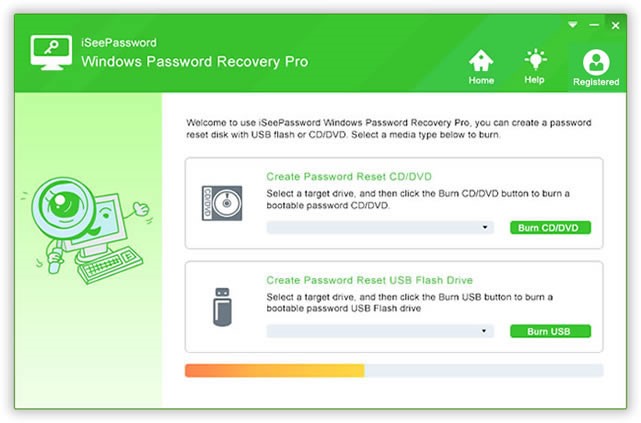 Today you will learn how to crack windows 10 password without any software. The simplest way to keep your Windows secure is locking it with a password so that only you or the one who knows the password can access the computer. Enter a new password for your administrator username and confirm the modifications by re-entering the password. But the only catch is that you should have a password reset disk in advance. It is not surprising that you might forget your administrator password or user password in Windows 10.
Next
AmcosITSupport: To Crack Windows 10 Password Without Any Software
Windows 10 login password was changed by others and now you lose access to it? On the new window that appears, you can then crack your Windows 10 password. Click on Advanced Option Click on Troubleshoot Then click on Advanced option Now in advanced option screen click on Command prompt Now you will get command terminal in next screen. I tried this and was able to change the files, however I am hitting shift and nothing happens before boot, also not sure where the help option is? When this completed successfully, close the command prompt and go back at the sign-in screen. The file can be downloaded at any time and as often as you need it. Step 3: Open the option called Boot Key and locate the drive which has the Windows installation. However, you can still hit Enter button while still on Ophcrack Graphic mode — automatic menu. We are working hard to make this tool available on wide variety of devices.
Next
Windows 10 Crack & Activator 32/64 Bit Free Download
Secondly, the needs of users are growing, requirements are increasing and the needs are changing for how to crack windows 10 password without any software. Step 3: After that, just provide the security code and proceed to the follow up page to reset the password. Had issues with it starting Win 8 and newer. Take the instructions as below about how to reset or remove Windows 10 password with installation media. Personally, that amount of money is enough to pay my rent this month so there are no reason for me to deny that. The goal is to replace Utility Manager at the login screen with cmd.
Next
How to Reset Windows 10 password without Reset Disk?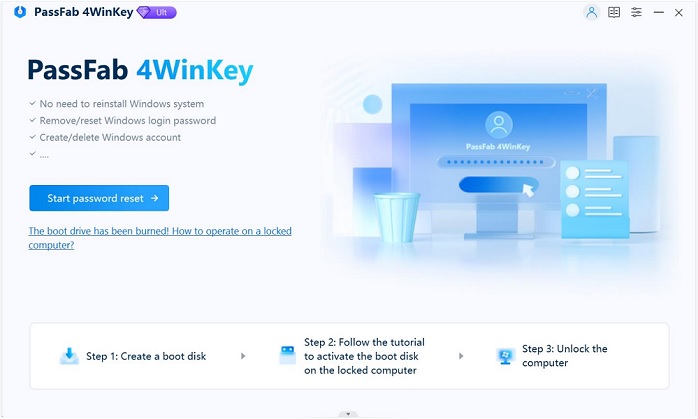 Crack Windows 10 Password Using Command Prompt Command Prompt is a built-in feature that comes with every version of Microsoft Windows Operating Systems. Whole password reset disk process with Renee Passnow does not need to provide any possible password or account information. The steps to crack Windows 10 password with Command prompt are listed below. Step 2: Paste the code into the text file. This tool is completely safe and will not let you down.
Next
Crack or Reset Windows 10 / 8 / 7 Password in Minutes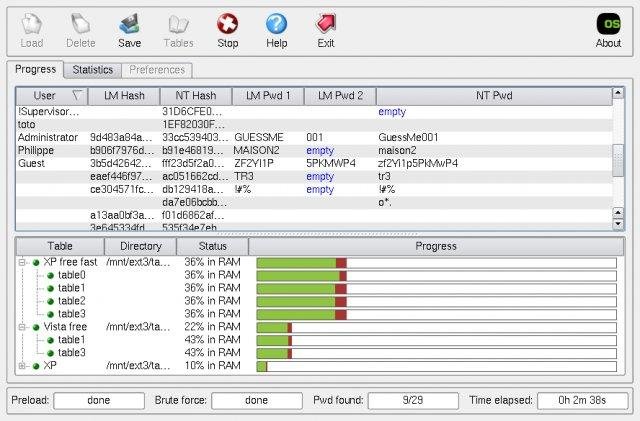 Adapt to Local account password, Microsoft account password, and even domain password. Update for how to crack windows 10 password without any software. Step 2: Now insert the pre-created password reset disk into that computer. Step 1: Connect a Windows 10 installation media to your computer. We have a software tool in our store which is , you can reset the password in just three steps. You will need to download the 7-Zip compressed file, then extract the program and install it.
Next